Conference Chair
Fuji Ren(Japan)
Advisory Committee Co-Chairs
Deyi Li(China)
I. Alexander(UK)
Christian Boitet(France)
Nanning Zheng (China)
Eduard Hovy (USA)
Jon George Hall(UK)
Mengchu Zhou (USA)
Hideyuki Takagi (Japan)
Qingyou Liu (China)
Program Committee Co-Chairs
Maosong Sun(China)
Kang Yan(USA)
Ling Fei (China)
Organizing CommitteeChairs
Weining Wang (China)
Mohamed Abdel Fattah (Egypt)
Xiucheng Dong (China)
WorkshopChairs
Jianshe Zhou (China)
Yuehu Liu (China)
Atlam EL-Sayed(Egypt)
Publicity Chairs
Degen Huang (China)
Changqin Quan(Japan)
Local CommitteeCo-Chairs
Seiji Tsuchiya (Japan)
Shun Nishide (Japan)
Ling Xia (China)
Chair of Special Issues
Mohammad Golam Sohrab(Japan)
XiaoSun(China)
Publication Co-Chairs
Kuzuyuki Matsumoto (Japan)
Min Hu(China)
General Secretaries
Lei Li(China)
Caixia Yuan (China)
Xin Kang (Japan)
Sponsors
Chinese Association for Artificial Intelligence
Co-Sponsors
I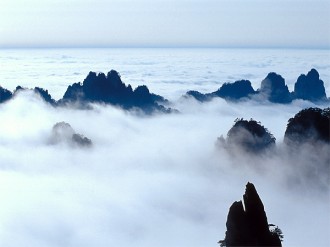 EEE SMCS Japan Chapter
IJAI
Robotics Research Center, Xihua University, China
Organizers
Natural Language Understanding Committee of CAAI, China
Conference Contact
submit@aia-i.com
CALL FOR PAPERS
The 12th IEEE International Conference on Natural Language Processing and Knowledge Engineering (NLP-KE'17) will be held on Dec.7-10, 2017, in Chengdu, China. Prospective authors are invited to submit papers reporting original and previously unpublished work.
Papers are to be submitted electronically, as PDF files. Only full papers received before the deadline will be considered for review. The review process will be double-blind.Please do not show authors' identity information in any way in your paper.
Paper submissions should be in the IJAI format which can be downloaded from the journal website (http://aia-i.com/ijai/aiastyle/MSWord.zip, http://aia-i.com/ijai/aiastyle/Latex2e.zip).
All accepted papers will be published by the International Journal of Advanced Intelligence. Some papers will be recommended to one of the following international journals: Enterprise Information Systems,Expert Systems, Information Systems Management,Chinese Journal of Electronics, and China Communications.
A "Best Paper Award" will be conferred to the author(s) of a full paper presented at the conference, selected by the Program Committee Chairs and Conference Chairs based on the best combined ratings of paper reviewing, assessed by the Program Committee, and paper presentation quality, assessed by session chairs at the conference venue.
Important Dates
Deadline of Paper Submission: 31 August, 2017
Acceptance Notification: 30September, 2017
Early Registration:31 October, 2017
NLP-KE'17 Homepage:http://aia-i.com/ijai/nlpke2017.html
Paper SubmissionWebsite:https://easychair.org/conferences/?conf=nlpke17
Topics of the conference include, but are not limited to, the following:
| | |
| --- | --- |
| 1 | Morphological analysis |
| 2 | Semantics and ontologies |
| 3 | Tagging, syntax and parsing |
| 4 | Discourse and pragmatics |
| 5 | Dialog and interactive systems |
| 6 | Natural languagegeneration |
| 7 | Speech |
| 8 | Language resources and evaluation |
| 9 | Machine translation |
| 10 | Multimodal representations and processing |
| 11 | Social media computing |
| 12 | Information extraction, retrieval and question answering |
| 13 | Sentiment analysis and affective computing |
| 14 | Document summarization |
| 15 | Vison, robots and other grounding |
| 16 | Data mining |
| 17 | Knowledge representation and knowledge graph |
| 18 | Knowledge acquisition, fusion and discovery |
| 19 | Reasoning and inference |
| 20 | Semantic web |
| 21 | Pattern Recognition and Intelligent Systems |
| 22 | Other Issues related to Knowledge Theory and Engineering |
| ​ | ​ |
| ​ | ​ |
Conference Venue: Center for Academia Exchange, Xihua University, Chengdu, China